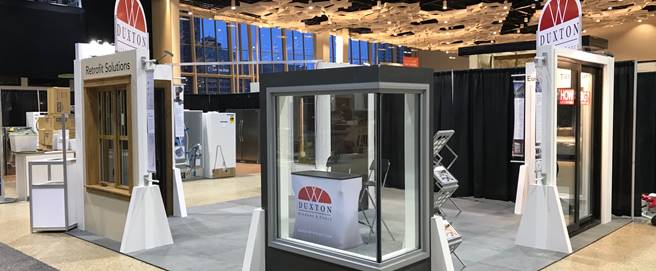 Just because the home shows are canceled doesn't mean you can't shop! Join us in a LIVE online presentation, where we'll walk you through a real showroom, answer FAQs, and help you upgrade your home with new DUXTON Windows & Doors. Customers love the slim, modern frames, colours, big sizes, and more! Get super energy performance with designer style.
Sessions are 1 hour in length, with an optional 15 minute question period at the end. The presentation will be geared towards residential renovation, but will include information for new construction as well.
Client Testimonial:
Shield were excellent! Both Paul & David were very professional and responsive to my many many emails of questions and extras I asked for. Provided great info and other contacts for more of my questions. We sought several window installers and quotes. These were the best windows by far and I really did my research! and the cost was only slightly higher. They were all installed in just 4-5 days and they look fantastic! I really love my new door too!