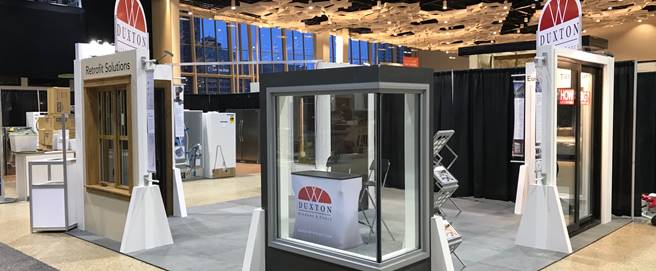 Just because the home shows are canceled doesn't mean you can't shop! Join us in a LIVE online presentation, where we'll walk you through a real showroom, answer FAQs, and help you upgrade your home with new DUXTON Windows & Doors. Customers love the slim, modern frames, colours, big sizes, and more! Get super energy performance with designer style.
Sessions are 1 hour in length, with an optional 15 minute question period at the end. The presentation will be geared towards residential renovation, but will include information for new construction as well.
Client Testimonial:
Shield Windows and Doors Ltd. replaced our old windows on the prow front of the cabin we purchased this summer. Not an easy task to say the least given the size and height of the windows involved. David, Paul & their crew did an excellent job! We wouldn't hesitate to utilize their services again if the need should arise. They were very professional and competent in their approach and manner.